Missouri Driver's License
Your Ticket to Passing the DMV Exam and Driving Test the 1st Time!
Prepare for your Missouri written driver's license test and road skills test online! We offer a MONEY BACK GUARANTEE. Complete our prep courses and you'll pass your road test and written exam the first time or we'll refund your money for the cost of the course!
Get your Missouri Driver's License
Not Registered?
Online Prep Tests
Behind the Wheel
Missouri Drivers License
Get behind a "virtual wheel" and practice for the road test portion of the driving test. After completing the course you'll know the top reasons new drivers fail their exam, so that you do not make those same mistakes. You'll prepare for your driver's license with a checklist similar to one the driver examiner uses and know the driving manuevers you'll be tested on before you head to the DMV office.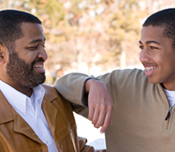 "My parents thought I needed more practice before I went to get my driver's license, so they registered me for this prep course. I was so thankful because I didn't realize all of the questions I'd be asked just to get my license. I passed my first try because of the course."
Get Started